Up2date - Deep Grooves
Diffusée

:
> le 09/06 sur electrOne.
> le 10/06 sur radio404.org


Cette semaine dans Up2date, en première heure, une sélection mixée de titres techno et deep techno anthologiques, poussiéreux pour certains, mais indémodables avec Feedback, John Beltran, DSR, Sender Berlin (un peu moins vieux...)... et en deuxième heure, Tweek a sélectionné cette semaine la compilation de

Chloé et Ivan Smagghe : "The Dysfunctional Family" (Kill The DJ / Discograph)

.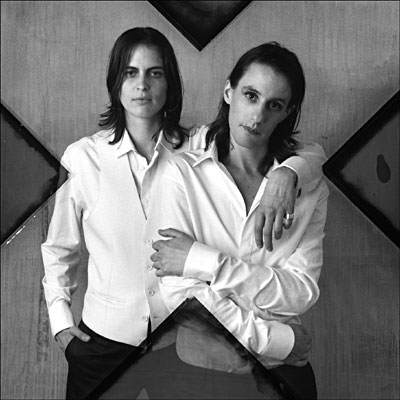 "Un mec dans un club de lesbiennes, et une tough girl dans un monde (encore) de mecs…. Se complait-on dans la confusion ? Non, on s'y plait, on la revendique. Poing levé pour certaines, mêche baissée pour d'autres, pour nous, c'est la même. En tout cas, pour Kill The Dj records, pas de genre musical, une attitude, oui. Absence à partager dans un club sombre, là où le marcel plein de sueur reste le symbole de notre union révolutionnaire."


"No style is style. No gender is gender.


We are all dysfunctional"
Playlist première heure

:

Deep Chord - "Departure" (Arrival Ep - Octal)
Energize - "Report To The Dancefloor (Electro Mix)" (Bio Rhythm 2 - Network Records )
Sender Berlin - "Ruhe vor dem Sturm" (Gestern Heute Morgen - Tresor)
DSR - "Babaloo" (Miami EP - Fnac Music Dance Division )
Suburban Knight - " the art of stalking (ludovic's flavourite mix)" (The art of stalking remixs - Fnac Music Dance Division)
Alex Attias aka Mustang - "transformation" (Back Home - Compost Rec)
Rhythmatic - "Frequency (Depth Mix)" (Biorhythm 2 - Network Records)
044 aka The Deacong Mitchell - "multi-dimensional drama" (interstellar fugitives 2 - Submerge)
The Connection Machine - "Chemistry Cosmos" (Painless - Down Low Music)
Drexciya - "The journey home" (The journey home EP - Warp)
Psyche - "From Beyond" (Biorhythm 2 - Network Records)
D5 - "Floatation Tank" (Planet Delsin, Interstellar Sounds of Stardust - Delsin)
Juan - "Techno Music" (techno! the new dance sound of detroit - Ten records)
Feedback - "I'm For Real" ( I'm For Real Ep - Fnac Music Dance Division)
Synthesis 011 aka Suburban Knight - "Photo" (interstellar fugitives 2 - Submerge)
Ecouter l'émission :
S'abonner au podcast de l'émission :