Up2date - Music Hi Score (part1)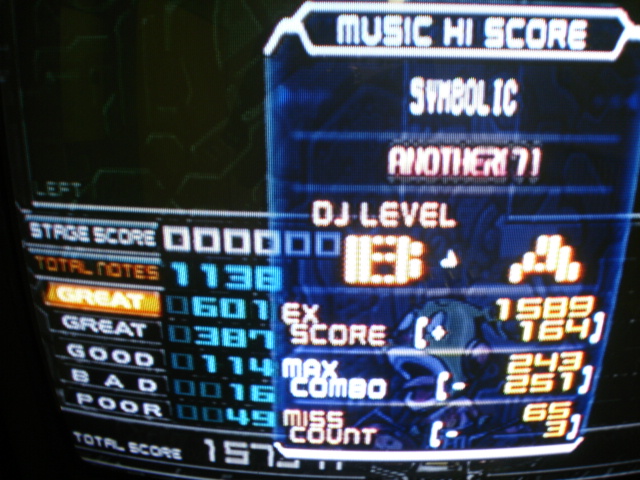 > Diffusée le 28/04/2006 sur
electrOne.net
> Diffusée le 29/04/2006 sur
radio404.org
Sélection éclectique cette semaine, avec un balayage des dernières sorties du moment tous styles confondus, ouvrez grand vos oreilles : on commencera tranquillou avec de l'ambient et la dernière sortie du label Kompakt -> Klimek et son album "Music To Fall Asleep" (qui porte bien son nom), on continuera avec des vibes Dub avec les artists Kode9, The Congos & Friends... une petite transition Trip Hop avec la compilation de Massive Attack "Collected" + le coup de coeur de la semaine : D-Nell "This thing", et on s'écoutera surtout Shine avec le remix de "Ashbury" par Morgan Page, idéal pour les nuits d'été étoilées... on virera UK Hip Hop et Grime carrément, on accélère le tempo avec les albums tout frais de The Streets et Sway + un ptit retour de qq mois avec Shadow Huntaz et son album "Valley of the Shadow"... et on finira électro/techno sur Dirt Crew et leur "First Chapter" et le finish de la première heure avec le dernier mix de Oxia "Picture of now" sur Scandium... tout un programme, avec un petit extrait en bonus de l'interview de Aux88 (réalisé la semaine dernière au Batofar) + des news, des plans teufs...
Et en deuxième heure d'émission, l'ami Tweek a sélectionné pour vous cette semaine dans Disc'Over, tenez vous bien : SPANK ROCK (sur Big Dada) !!!!
"
Malgré l'incroyable créativité du hip hop, sa
capacité à générer de nouveaux styles et à se réinventer, ce n'est pas tous les jours que quelque chose de frais et d'original se présente à nos tympans. Accueillons donc comme il se doit "YoYoYoYoYo", le premier album de Spank Rock. S'inspirant du son de leur ville de Baltimore natale, Spank Rock construit un univers inédit, loin de tous les disques déjà entendus. D'accord, il y a les précurseurs - le premier Missy, 2Live Crew, les Beastie Boys et Dizzie Rascal nous traversent l'esprit - mais "YoYoYoYoYo" exige lui aussi une approche qui lui est propre.
Il s'ouvre sur le hit white label "Backyard Betty" (l'histoire d'une "championne du tremblement de fesses"). Le producteur XXXchange y entame un massage vivifiant des oreilles à l'aide de basses efficaces, d'un beat composé de percussions poubelles et d'une mélodie légère, sinueuse mais éloquente qui semble tout droit sortie d'une calculette. Naeem Juwan aka MC Spank Rock s'y installe et aligne l'histoire rigolote de Betty et de ses nombreux soupirants d'une voix nasale séduisante et traînante qui tient la comparaison avec Q-Tip (avec rimes plus coquines). Et ce n'est que le début…
"
(Ping Pong).



Ecouter la première partie de l'émission :
S'abonner au podcast de l'émission :


Up2date sur Ipod :